Today is my bestest doggie friend's 5th birthday! I can't believe how much time flies -- and how fast a little 9lb blonde fluff ball can grow into a 90lb mystery mix full of sass and silly. We think he's a mix of lab and akita (making him a labrakita -- such a cute name!) but since he was found as a stray at about 6 weeks old, we aren't sure what he is. Oh, and since he was adopted, we kind of made an educated guess about his actual b-day.
Baby Elwood, March 2007
So in honor of my baby Elwood Blues who can't really fit into dog clothes (I think he's super happy about that), here are some of my favorite designer dog duds!
I don't remember where this picture is from! Sorry!
Photo courtesy lostaboutdogs.com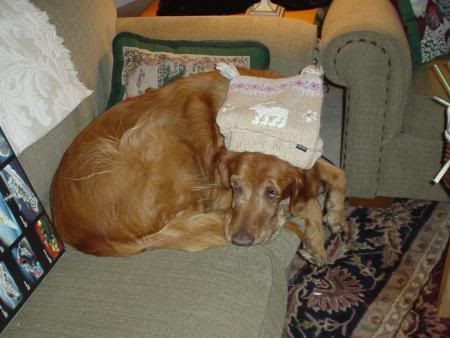 Tucker, my family's guardian angel dog 0:)
And here's a pic of My Ellie Bellie on Halloween! Don't tell him, but this was the only costume we could find that fit ;) He may be a chunk of change, but to me, he's absolutely perfect! Oh, and this post wouldn't be complete without a HUGE thank you to CAWS Animal Shelter in Delta, Colorado for rescuing and fostering my little guy!
Happy birthday to my Puppy!
Melissa, The Shop Therapist
ps -- Before going to a breeder, check out your local shelters. They have AMAZING animals just waiting for you to take them to a forever home.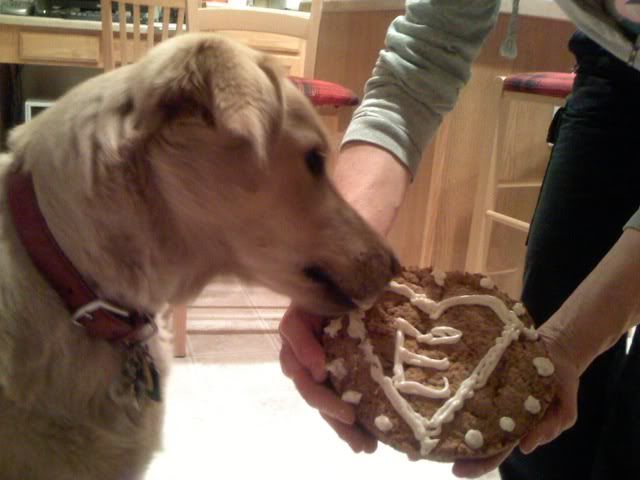 Ellie's 1st birthday (yes, we baked him a cake)