I'm not going to pretend that I'm a fashion, style, or mental health expert. I know there are plenty of other fashion/style/lifestyle blogs out there but this one is different. For one, I'll actually update it regularly (I promise I intend to keep!). I also plan on doling out a fresh dose of shop therapy – No health insurance co-pay necessary. The plan is to have a daily post on a set topic as well as certain posts that I think you, my fashion patients, would love to read about (or just look at the pictures because, let's face it. Fashion photography can be beautiful/weird/gross/confusing/awesome).
Here's the rundown my pretty new patients:
-       Style Icon Sunday
-       New Week, New Designer Monday
-       Bargain Tracking Tuesday
-       What I Wore Wednesday
-       Therapy Thursday featuring fashion and beauty advice
-       DIY Friday
-       Shoe Psychotherapy Saturday
In the mean time, I leave you this slice of fabulous to meditate on: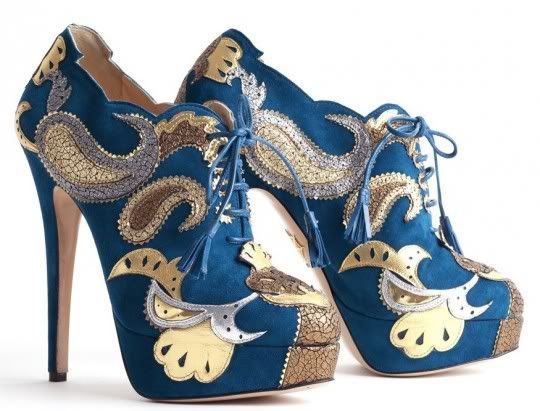 Photo courtesy Charlotte Olympia. Price: $1,499 (totes worth it IMO).