So I'm technically job-impaired at the moment so What I Wore Wednesday should technically include sweatpants and the so-so outfit I threw on to go to an appointment today. Since that's boring (and frankly kinda sad), here's what I wore last week to the endodontist. What's an endodontist you might ask? Well, from what I've gathered, it's a fancy dentist who only does root canals.
For my new fancy cyberspace friends who don't know about my crazies, I get panic attacks. A lot. So the whole idea of being at the mercy of a fancy dentist with a drill made me freak out more than usual. One of my solutions was to find the most comfortable outfit possible that incorporated some of my favorite things. This solution also broke one of my top 5 fashion rules: Never wear fake pants (sweats, yoga pants, pajamas, etc.) out of the house unless you're going to the gym. But that's a rant for another time.
Anyhoozelbees, I knew I had to wear a good luck charm. I'm superstitious and love to accessorize, so wearing my great grandmother's butterfly necklace was a no-brainer. It has major sentimental value and it practically goes with anything.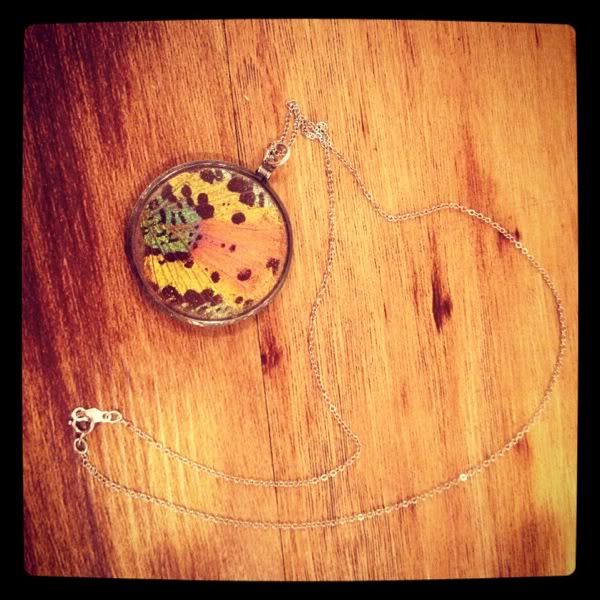 As for the rest of the outfit, you can never go wrong with Lululemon if you're looking for comfortable style. My friend Haley introduced me to this (rather pricey!) Canadian retailer a few years ago. I have to admit that the few pieces I've been able to afford have been well worth the investment and are in heavy rotation on do-nothing days. So, here's the rundown: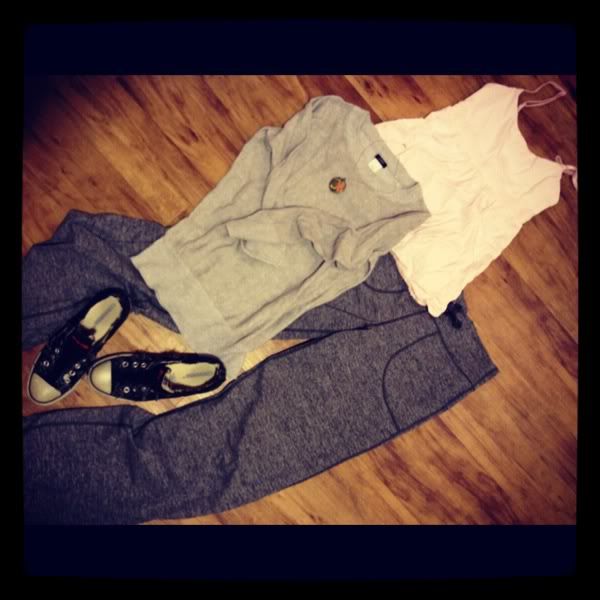 -
Pants: Lululemon Still Pant in heather charcoal (a huge pain to track down. Big upps to the Greenwich, CT store for hooking a girl up!)
-
Sweater: J. Crew cotton summer weight sweater in grey/white
-
Shoes: My old and nearly destroyed Converse low-tops (Note that I almost opted for something cuter and, well, less disgusting but as I said I wanted comfort)
-
Purse (not pictured): My giant brown leather J. Crew tote which held my water bottle and Bumbles. I may be 28, but this was one of those times I needed my teddy bear ;)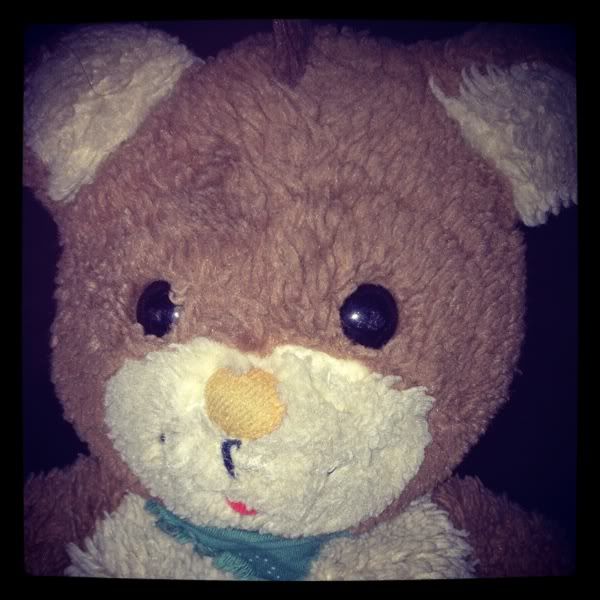 Comforted by the trippy music from my spiritual healer and a little bit of Bjork, I made it through the root canal with not too much pain and a greater appreciation for oral hygiene. And while not completely fashionable, I think I looked pretty good considering! But no, I did not take photos. I may have done my hair and put on makeup, but after 2 hours in the fancy dentist's chair, I was in no mood to smile for the camera.
Before...
After!
Don't forget to brush, floss, and rinse!